Umoe Mandal offers expert engineering solutions, intelligent materials and bespoke production facilities for designing and building of advanced composite structures and high-performance vessels.
Our heritage of over 30 years, designing and delivering pioneering naval vessels has set the groundwork for expanding into world-class commercial craft. Today, we offer composite high-speed crew and passenger transfer vessels and advanced components for a variety of applications in marine, offshore, and defense sectors.
Umoe Mandal is supported by the Norwegian state-owned Export Finance Norway, which provides competitive long-term loan financing solutions to national and foreign companies looking to purchase goods and services from Norwegian exporters.
Learn how you can obtain accessible financing for your next WAVECRAFT™ vessel.
Upcoming events
---
WindEurope Annual Event 2023 – Copenhagen
25 April 2023 - 27 April 2023
D-D40 @ the Norwegian Pavilion
Bella Center, Center Boulevard, Copenhagen, Denmark
---
---
Global Offshore Wind Wind UK
14 June 2023 - 15 June 2023
We will be present @ the Norwegian Pavilion - Stand F50
ExCeL, Western Gateway, London, UK
---
Are you passionate about innovation, quality and power of teamwork?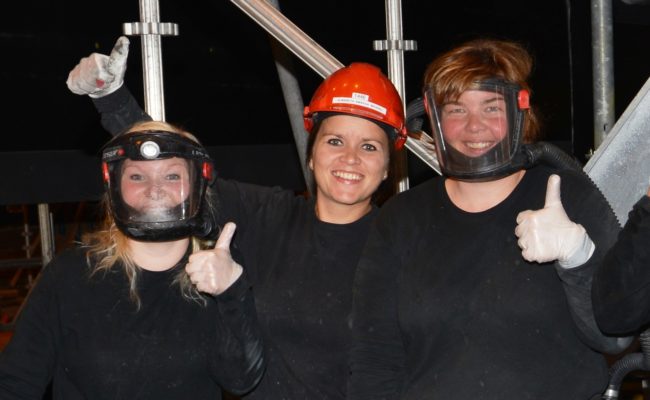 We look for dedicated experts who are ready to share their knowledge and develop further, as part of our dynamic team.
We value diversity of our colleagues, clients and associates; we embrace the richness of expertise, skills, human experience and character that our collaborations produce in synergy.
With 30 years of experience, we are just as committed today to continuously deliver our clients products and services of exceptional quality, offer our colleagues a safe and gratifying workplace, and to protect the environment that nourishes us.
Our heritage of delivering pioneering naval vessels for over 30 years has set the ground-work for expanding into Renewables, Oil & Gas and Passenger sectors with WAVECRAFT™ series of high-performance crew and passenger transfer vessels.
Based on proven Surface Effect Ship and air-cushion catamaran design, these lightweight composite vessels offer unrivaled transit speed, excellent seakeeping, fuel economy and minimum emissions.
We design and manufacture advanced structures and component packages in composite sandwich materials for a variety of applications in marine, offshore, aquaculture, land-based and defense industries.
Composite materials are robust, lightweight, non-corrosive, non-toxic and recyclable; they assure low maintenance costs, extended lifespan and minimal environmental footprint.